AHHH! The confusion of buying a car. Where to go, who to buy it from? Are you getting a good deal? Are you being taken? Can I afford it? It's no wonder most people, especially women go into a dealership to buy a car and they are intimidated, or just in a state of wonderment. Well, help is on the way. I have over 7 years experience as a salesperson, a buyer (even more years), and managed sales people. I am also a mother, as you may already know.
Here is how I buy cars, and how to buy your next car powerfully!
Be ready for the long haul
Just like when you go to the Nordstrom Half-yearly sale, you are dressed comfortably, you have your lightest purse, a good breakfast in you, water, and your pen and check book, or cards. You are prepared. Do the same thing. Set aside a day, or a week.
When to go?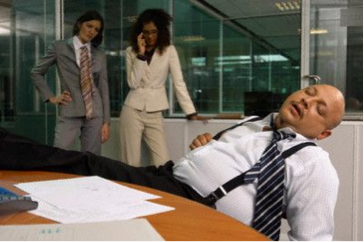 Weekdays, there is less traffic on the car lots, so there will be less traffic inside the sales department…which means you wait less time. The more people buying cars, the longer you have to wait for your sales person to do his job in getting you the best deal. Go in the morning, if you can for less traffic. Or do as I do: at 8 pm-if I already know what I want. They are looking for that last deal of the day, to meet their bonuses and their quotas. Not to mention that by this time everyone in the dealership wants to go home! You'll have more power.
What to have with you?
Do your homework. You will never see all the ads there is to see, and all the cars there are to look at. There are too many to fit in your busy schedule. Decide on what you need first, a car vs an SUV, etc. When you look, you can start in your area, somewhere where you know it will be convenient to go to the service dept for check-ups, and oil changes in the future. Bring your address book, day planner, notebook, brochures, or ads, and your pocket book with credit cards. Be prepared, it will have you feel more in control. So, do some research on line, or in the paper. Write a few down. Get your map quest directions, and plan out your route. Seeing three dealerships in a day is a lot, if you want to go thru the process of finding the right deal for you.
Attitude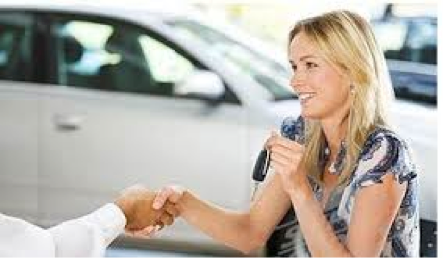 Your attitude is everything. Leave your fear at the door. Your fear literally communicates thru your speaking, and your actions, your responses. It's like looking thru a filter. You do not think as clearly. With what you know, you may not know a lot, or maybe you do, go in with a positive attitude. Sales people will respond favorably to positive people. Trust your instinct, and imagine you are visiting a friend. This will allow you to be relaxed and normal, and you can actually enjoy yourself. It will make the whole process more enjoyable, and less stressful. I've seen and heard them tell sales managers, "they're cool people" to influence the boss.
Should you bring a friend?
I have mixed responses to this. I have sold cars to people with a great side kick, and it worked out great, however more times than not it has become a problem, and here's why.There are a couple factors that come into play with bringing a friend. 1) They want to show you they can buy a car. So, they are honored and protective that you asked them to come along to negotiate. I have seen they have a disposition that is not a natural way of acting or talking. So, the best deal on the planet they may still say no too, because they want to appear tough. 2) You put them there, it is hard to get them out. So, now you have invested your trust in them, they become the mouth piece. However, you are buying the car, for you to drive. So, what you may really want, may get distorted because they are trying to fill the shoes you put them in, and they may steer you in a direction you may really not want to go in. I find the 'friend' to be usually very dominating, and not natural because they are so over-protective they are not even really 'present' in the whole transaction. Now, that's the standard, but there are exceptions. If your friend has a great attitude, and really wants to hear what the sales person has to offer this can be a great sounding board. And keep in mind, they really don't know your situation and taste as well and as personal as you do.
Don't Bring...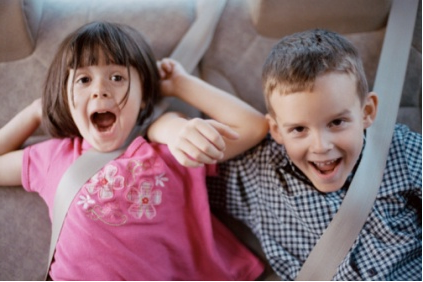 Ok, this is from a lot of experience on both ends. Don't bring the kiddies. I know they have a play area, but you will be torn between focusing on something that you will live with for two or three years, vs keeping your tot happy. Older kids, if they have something to distract them, is fine. Make sure they eat first. Bringing kids is just not recommended across the board, unless you have real help! I have bought cars with kids, it is possible, it's just exhausting. You will make mistakes, because you are trying to rush, and I have seen too many times people rush thru deals and sign everything just to get out of there.Talking to the sales person.Yes, you really have to talk to the sales person. And it's okay. They are simply doing they're job. You have to speak to at least one sales person when you first get there, or 20 sales people will approach you.
Here' what you say.
If your just looking: say "I'm just looking, thanks." Accept they're welcome to they're dealership, get they're name, and be friendly. If you let them know what you are doing, they are less apt to 'hunt you down.' Get one name, and if anyone else approaches you say, you already spoke to 'Frank, or Bobbi.'. When you go to a shoe department, you usually want to look, but when you are ready to try on a shoe, you want one person to help you. Same difference.

If you don't know what you want: You get it, say "I do not know what I am looking for, can you help me?" There is nothing wrong with saying this. There are hundreds and thousands of choices to chose from, so why should you know all of them, and everything about them? The job of a sales person is to narrow down your choices, and what exactly are you looking for. An eight seater, or a sports car? This what they are trained to do, help you figure out what kind of car suits your lifestyle. Just like a real estate agent, or make-up artist behind the MAC counter.

If you are not ready to buy: If you are not ready to buy right then, there are a few factors that go into this. I can tell you, just like in any purchase, of any product…you haven't found the one you love yet. Even if you still have two more dealerships to go to, if you stopped in your tracks because you fell in love with the black decked out Altima, and you keep going back to it, you may not need to go any further. That's where some stress comes in for car buyers. They must continue their search. Because they have it on their list. Or like I've heard a thousand times: "I made a promise to myself, I will never buy on the first attempt, I have to think on it-even if I lose this deal or car." Okay, your choice is perfect for you. Buying a car is also a sensual experience. Almost all of your senses is involved. You have to like it, and love it. It's okay to stop your search on your first dealership because you found THE car, and the price is right for you.
How do you know if you are getting the right salesperson?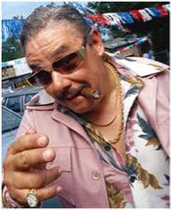 There are a couple factors that go into this. Besides being a little apprehensive, or nervous if you feel confident in the abilities of the sales person you will be apt to want to 'work' with them. If they are not being clear with you, or rushing you, distracted, scattered, not polite, not listening, taking you to cars you don't even want to consider, being overly aggressive, pushy, or being shady… you can actually go inside, speak to the manager and ask for someone else.

The manager will jump at the opportunity to have someone help you that he/she knows will be a custom fit for you, and take excellent care of you. A bad experience with one sales person, just like a dentist, will have you hating all sales people forever. They are unique individuals too, just like yourself and some personality types works for one and not another. Please do not let this be a determining factor. You could also be doing the first sales person a favor, so they need to sharpen their people skills. Nothing wrong with that.
Is this the right deal for me?
Just look at the numbers. Probably the number one factor for most people is they are concerned if this the best deal? If you can walk out (or drive out) of the dealership with a car, and you are not paying $6,000-$10,000 more than the MSRP, than you are at least shopping retail, not getting taken to the cleaners. The dealership has a high inventory overhead, and also a huge business they are fronting for you to have your choices and an expert service and financing options. If you want to go below invoice, you have to be realistic. Does your credit score substantiate that type of deal, where the dealership will make $100, and the sales person will work for free? (Think of your shoe sales person, your dentist, the cosmetic lady, working for free? Imagine you working for free.)
If you are confident that you can do that type of deal, the best thing will have to do is ask for the manager. They sell by volume, and usually will be willing to give you fair numbers upfront, just so they can move on with the sale and make another one with someone else. These are usually people who have had a track record of excellent sales over the years, and now they just sit back and rake in the deals. You have to have the perfect situation, including your personal financing situation. More power to you, if you can do it. But, for most people, with limited funds, income or financing options, we are lucky to drive out of there in a new vehicle. If you see that they are making your monthly payment work for you, took care of your trade in, and are really working with the money you are putting down, by lowering the cost with discounts, rebates, factory incentives, then you are on the right track.
Financing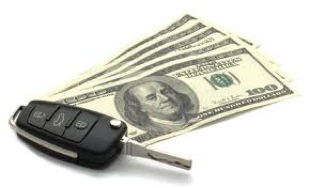 So, you found the car you like, and you are sitting in front of the person who is going to help you finance this beautiful new vehicle for you. This is your opportunity to protect this new gem of yours. You will be offered an extended warranty (recommended), and also Gap Protection or a maintenance package. Also, any other goodie you can imagine. Get them all, or get none, whatever you chose is right for you. This is their job, just like a dentist asking you if you want porcelain caps or silver caps. It is your choice. It will cost more, just like porcelain caps. There is no pressure, there is only what works for you. Read everything carefully, take your time and sign…then wait for your new car.
How long will it take?
It's hard to say. If your car salesman is fast, and the dealership is empty on a very good day the quickest I've seen is an hour an a half where you are in and out. That is very unusual. Normally, it is about four hours to be in comfort, and peace thru the whole process. Bring a book or magazine or two, if you have to.
Today, more than ever, there are dealers like Century 3 Kia and salespeople that want, and will work for, your business. Give us a try and then tell your friends about your experience!